Within minutes of popular San Diego tourist destinations such as Sea World and Old Town lies a little know district locals call "Midway District". If you are an urban adventurer or just a local who doesn't get out much I recommend you read this and consider adding it to your vacation or weekend itinerary. Start your urban hike at Kobey's Swap Meet to check out the local vendors peddeling their wares since the 1970's. You never know what you'll find.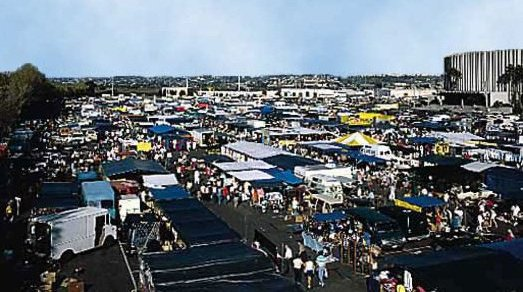 Kobey's Swap Meet https://kobeyswap.com/ – San Diego's largest outdoor marketplace. Open Friday, Saturday and Sunday's 7 -3 pm since 1976. Admission is $1 Friday and $2 per person Saturday and Sunday's. Parking is free and there are at least 4 food trucks. Kobey's host events like Vintage sneakers and car shows. Check the website for dates and events https://kobeyswap.com/events/
After finding a great buy at Kobey's wander over to one of the most unique breweries in San Diego. Modern Times Brewing has been in business since 2013. The art, the vibe and the beer will not disapoint. Plus they are a coffee roaster too!
Modern Times Brewery/Lomaland http://www.moderntimesbeer.com/tasting-room/point-loma-Since 2013 has multiple locations around San Diego. Named after a failed Utopian Community on Long Island NY which is now Brentwood. 32 taps, kids ok. Good beer. Good vibe. Lots of stouts and also some non-alcoholic options. 12-9 pm. Also locations in North Park, Encinitas and the Invigatorium coffee, breakfast and lunch and cocktails in East Village.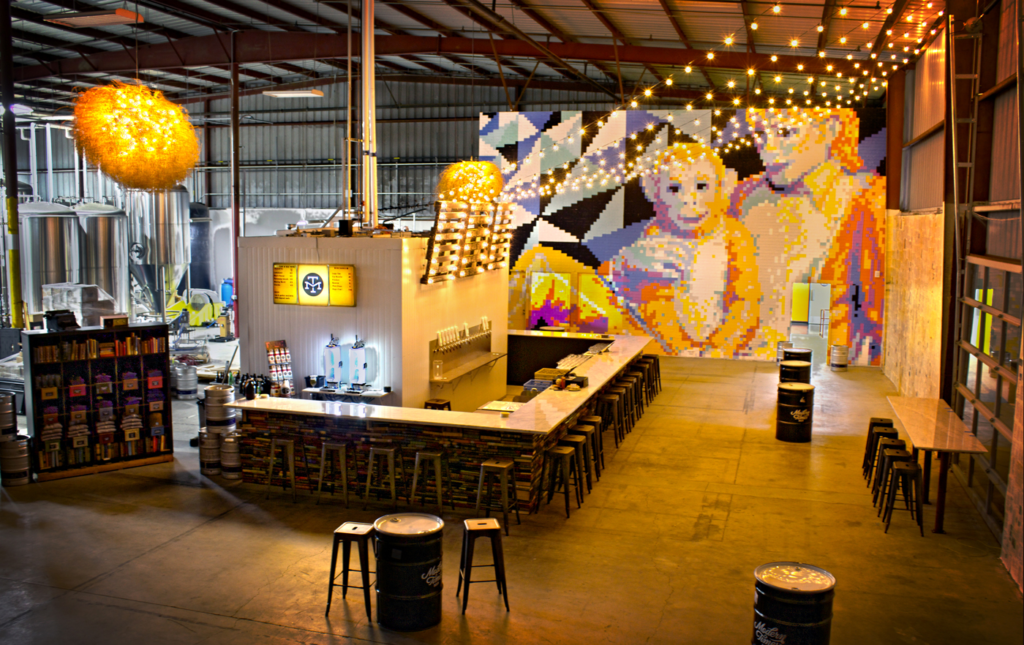 Now it's time to get weird. Wander around the corner to the Hancock Street Cafe for some Polish'ish grub. I'll warn you ahead of time….the owner operator is an interesting dude. The food is decent, the atmosphere is eclectic and odd. If you are a fan of all things weird do not miss this joint. They also have some decent Polish beers in addition to non-alcoholic beverages as well.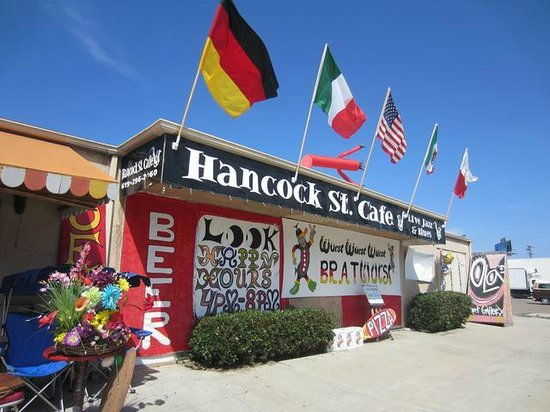 Hancock Street Cafe/ No website/3354 Hancock Street 92110– The oddest eatery in San Diego. Odd statues and location for a Polish restaurant. Food was good…proprietor is….odd but not unfriendly. A better customer service rep could really make this place successful. 11-9 pm daily. Keilbasa, Perogi's and authentic Polish beer! Family owned and operated since 2002. If you read the negative Yelp reviews you will get the impression and confirmation of what I speak…..however that was not my experience.
Depending on how you are feeling at this point it's time to try another Brewery or take in more culture you did not expect while visiting San Diego. Take your pick and walk to Bay City Brewing or walk on by and go to Brazil by the Bay. Yep you heard me. Go to an authentic Brazilian restaurant, kick back and enjoy the football (soccer) on the multiple TV's, MMA or the live music while enjoying some delicious Brazilian chow.
Bay City Brewing https://baycitybrewingco.com/ – Has been in business since 2017 and has an additional location near Petco Park/East Village Downtown San Diego. Open 3-10 Mon-Thurs. 3-11 Friday. 12-11 Sat. 12-6 Sunday. This location has a fun game room and rotating schedule of Food Trucks. Check the website calendar.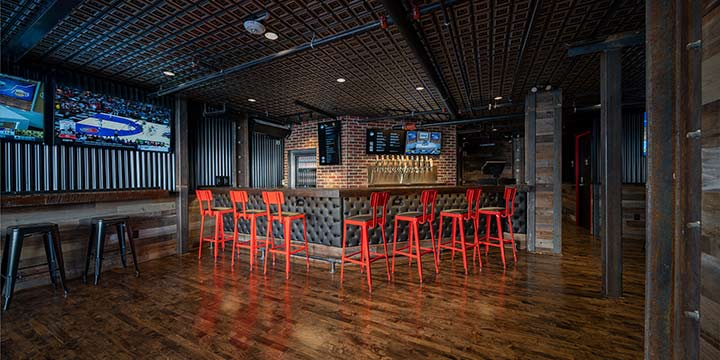 Brazil by the Bay Restaurant & Sports Bar https://brazilbythebay.com/menu/ -In Business since 2002. Sun-Thurs 11-6. Fri & Sat 11-8. Brazilian food, TV and live entertainment 1st and 3rd Friday 5:30-7:30 pm. "picanha, coxinhas, kibes, pastels and delicious Tri-Tip dinner. Affordable prices and fun atmosphere with several TVs showing sports and Brazilian television. The restaurant also offers an outside patio with live Brazilian music."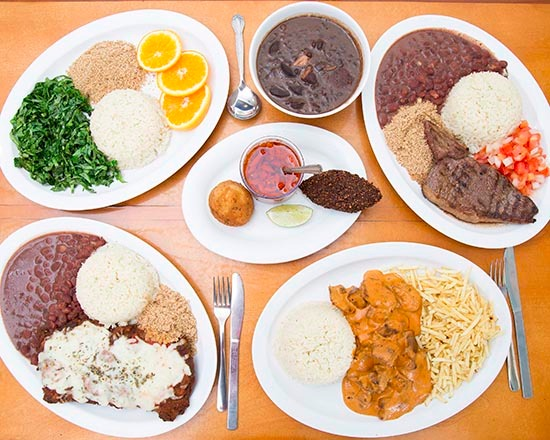 There are several other reasons to hang out in this area. Maybe you are waiting to go see one of our sports teams duke it out at Pechanga Arena or waiting to see one of the many bands that jam at Pechanga or the smaller and more cozy Soma theatre. Check out their websites for a full calendar of events. I've been to both for shows and really enjoyed both venues. I've also included a few Southern California destination food venues that I've noticed many visitors to San Diego are interested in. The legendary In-N-Out Burger, Phil's BBQ and See's Candies are all within a few minutes walking distance. In addition to these San Diego staples you can also find a Chick-Fill-A and yes…..even a Starbuck's.
In-N -Out Burger https://www.in-n-out.com/ – Since 1948. Famous for their "Animal Style Burger" California's famous drive thru and eat in Burger joint. Don't forget about the "Secret Menu"! https://www.in-n-out.com/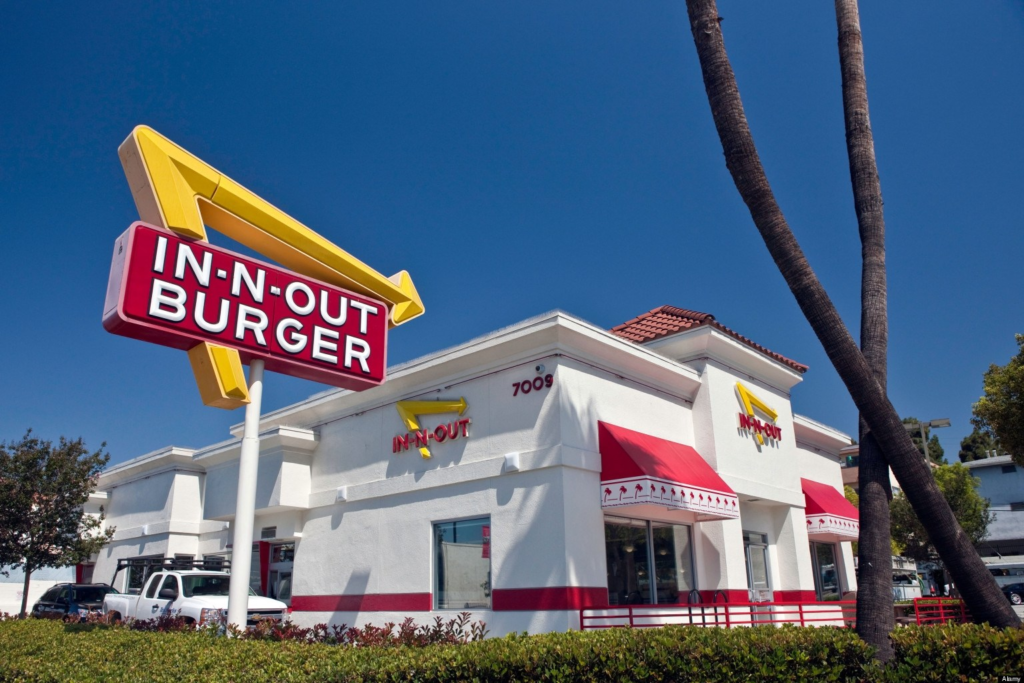 Phil's BBQ https://philsbbq.com/san-diego-point-loma-phils-bbq-food-menu – Established in 1998 Phil's BBQ is one of San Diego's destination restaurants serving up mesquite grilled baby back and beef ribs, chicken and sandwiches. Featured on Adam Richman's Best Sandwiches in America and Man vs. Food.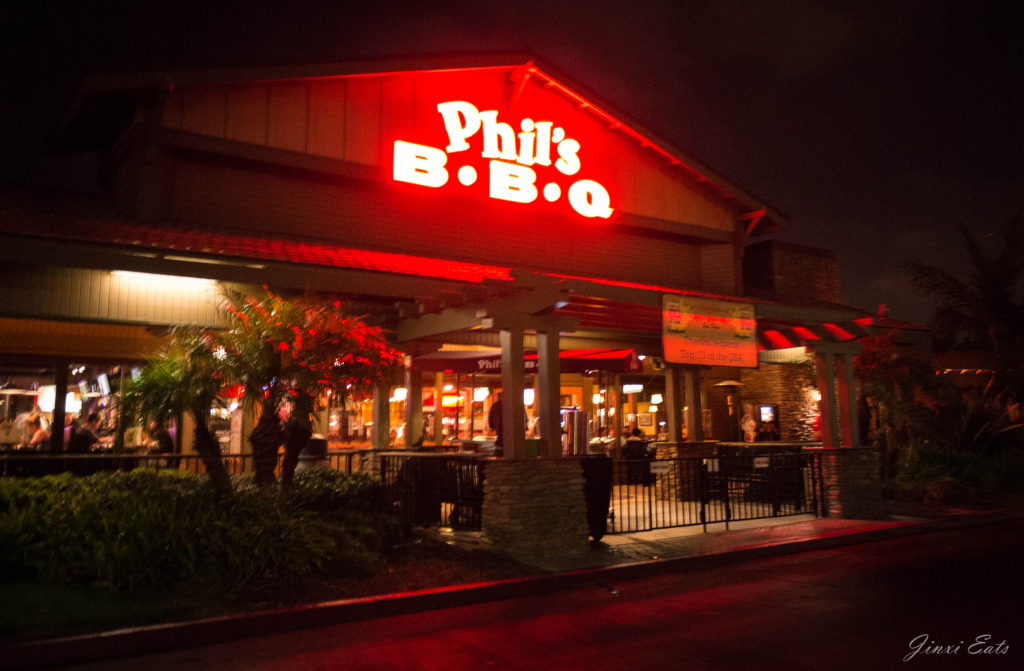 Chick-Fill-A – Founded somewhere in Georgia 1961 and opened in San Diego sometime in the 2000's. If you haven't had it you should know it has a cult like following for their chicken sandwiches and dipping sauces. Don't forget to order some stuff off their secret menu https://secretmenus.com/chick-fil-a/secret-menu/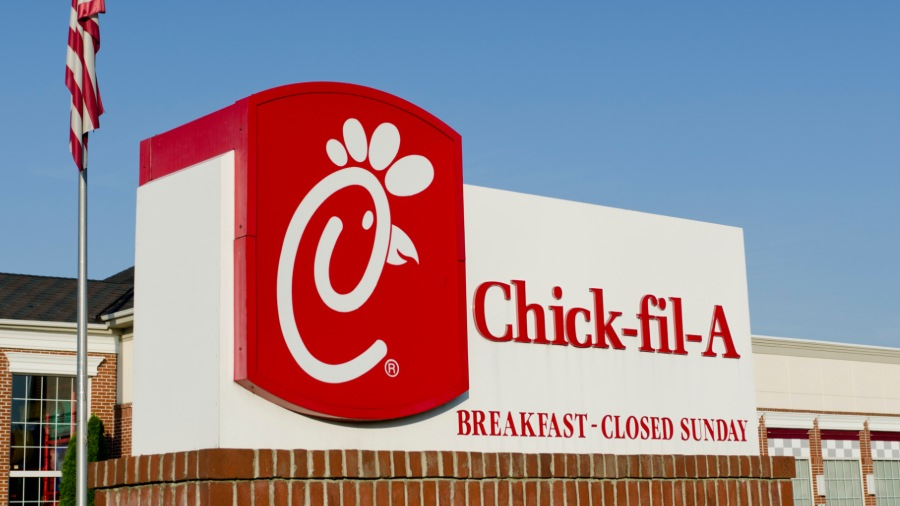 Starbucks and See's Candies – For all you addicted fanatics you can score your daily dose of coffee crack on the way over from Old Town. This neighboorhood is very "urban" but reasonably safe. Across the street from Starbucks is California's famous See's Candies, known for their chocolates and free samples. Open since 1921 Their peanut brittle and fudge are still made from Grandma See's original recipes.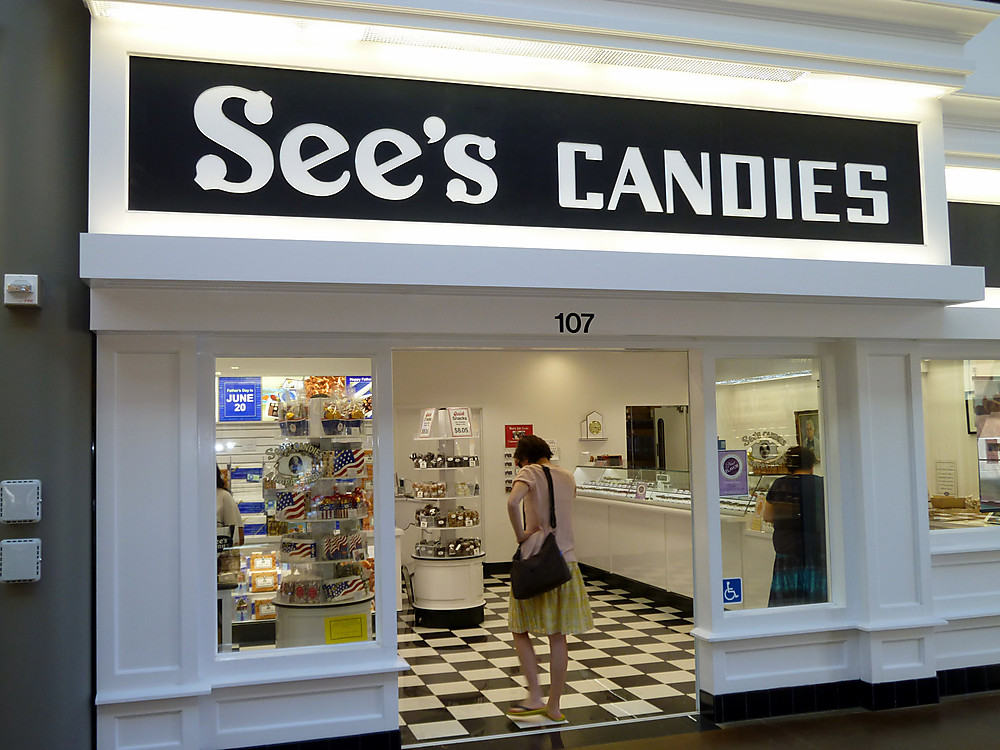 Pechanga Arena/Sports Arena – Hosting concerts and sporting events since 1966 Pechanga is currently the home of the indoor San Diego Soccers, San Diego Seals Lacrosse team and San Diego Gulls Hockey. Pechanga also host's the famous Kobey's Swap meet on weekends. See website and calander for list of events https://pechangaarenasd.com/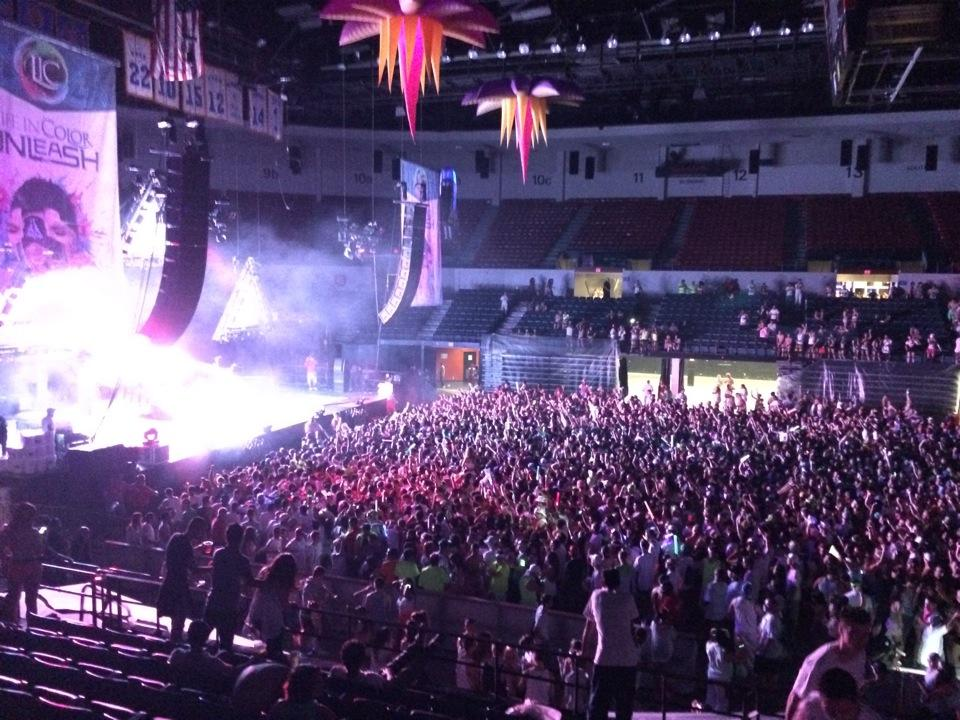 Soma concert venue– Hosting lesser known bands since 1966 this venue is 20,00 square feet and holds crowds of 2300 people. Concerts usually start at 7 pm. See the website and calendar for details https://www.somasandiego.com/events/